In 2016, MBL signed a Memorandum of Understanding with National Institutes of Biotechnology Malaysia (NIMB) for the collaboration of conducting Research, Development, Innovation and Commercialization (RDI&C) of the Tiger's Milk Mushroom through a program entitled "Large Scale Production of Tiger's Milk Mushroom of Tuber (Lignosus Rhinocerus).
NIMB is a Company Limited by Guarantee (CLG) established under the Ministry of Science, Technology and Innovation (MOSTI) which involves the merger of three (3) institutes:
Malaysia Agro-Biotechnology Institute (ABI)
Malaysia Institute of Pharmaceuticals and Nutraceuticals (IPHARM)
Malaysia Genome Institute (MGI)
NIBM's key role is to support and spearhead the commercialization of the R&D activities at the institutes based on industry requirements
Other than the RDI&C for the Tiger's Milk Mushroom Cultivation at Broga Semenyih Selangor, the collaboration also includes the development of mushroom house for optimum growth, research for the increase in production of Tiger's Milk Mushroom tuber and ensuring the post-harvest of Tiger's Milk Mushroom tuber quality.
MBL in this collaboration provides land for the development and construction of the mushroom house as well as facilities and expertise, personnel, manpower for the cultivation of Tiger's Milk Mushroom at Broga, Selangor Darul Ehsan.
Together with a team of researchers from ABI, MBL conducted and carried out the research for "Production of 5000 Tiger Milk's Mushroom tuber per cycle with 80% survival rate achieved (min 3 cycle)".
Contact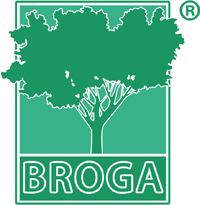 Mikuni Biotech & Life Science (M) Sdn Bhd
Lot 6, The Highway Centre, Jalan 51/205,
46050 Petaling Jaya, Selangor Darul Ehsan,
Malaysia.
Tel: 603 – 7784 9228
Fax: 603 – 7781 2007
Email: info@mikuni.com.my