MBL Agarwood Eco Leisureland
MBL next upcoming project will be the MBL Agarwood Eco Leisureland. The newest rehab centre & eco resort come with peaceful sanctuary epitomising an environmentally friendly, secure environment, nestled in our own 300 acres Agarwood valley, surrounded by native green hill of tropical rainforest. The Closest Eco- Leisure Park to Kuala Lumpur city, it is only about 30-40 km driving distance.
Every guests are guaranteed an absolute good night sleep in our accommodation only waking to the dawn chorus of native birdsong, yet right in the heart of central Agarwood forest, within easy walking distance of all amenities such as retreat centre, spa, swimming pool & etc.
Amenities
We provide accommodation in single, twin, doubles, family suites or multi share for groups of over 150 people, Tent sites and campervans are also available for those who are like to adventures in lifestyle. Besides that, the conference and dining facilities can accommodate over 500 people.
MBL Agarwood Eco Leisureland Gallery
There are no dull moments here at MBL Agarwood Eco Leisureland. Stay here and be in for a multitude of captivating experiences. Whether it is a relaxing retreat, a fun-filled holiday, or an exciting adventure you seek, our all-in-one amenities provide a myriad of offerings to complete your stay so that you will always have great vacation experiences with us.
You will enjoy good times and create tonnes of precious memories in the meaningful retreats and impactful moments.
Contact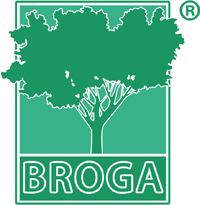 Mikuni Biotech & Life Science (M) Sdn Bhd
Lot 6, The Highway Centre, Jalan 51/205,
46050 Petaling Jaya, Selangor Darul Ehsan,
Malaysia.
Tel: 603 – 7784 9228
Fax: 603 – 7781 2007
Email: info@mikuni.com.my